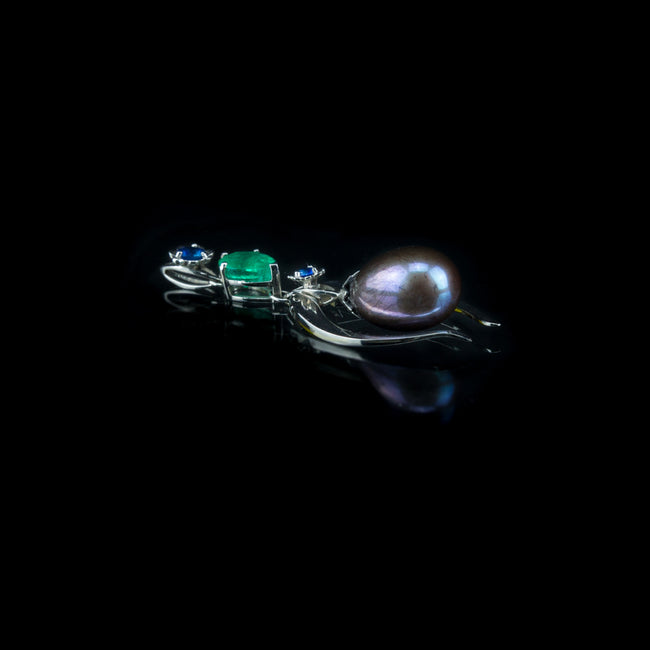 PEACOCK
Sale price Price $0.00 Regular price
PEACOCK SET
Simple yet elegant, classy yet contemporary.
We were proudly commissioned to create a perfect wedding gift to capture the femininity  and beauty and we designed The Peacock set of pendant and Earrings.
This pendant is delicately handcrafted in light weight platinum and an array of stunning gemstones. This sparkling design is inspired by the delicacy, beauty and shades of a peacock's feather encompassing pear shaped Emeralds, round Sapphires and a pear shaped peacock Pearl. While hanging each individual part moves gracefully for a feel of lightness.